In the heart of the limestone plateau the 'Causse Méjean', Stéphanie and Nicolas are pleased to welcome you in their two guest rooms, located in the small Caussenard hamlet of Nivoliers.
Nivoliers is a bit like 'the end of the world', a true haven of peace for lovers of nature, hikes or simple family walks, mountain biking, near to the Gorges de la Jonte and the Gorges du Tarn as well as many other exceptional sites.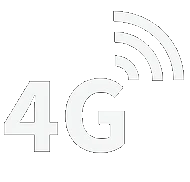 Since 2011 Les Causses and Les Cévennes are listed as a UNESCO World Heritage Site as a cultural landscape of Mediterranean agro-pastoralism.
This recognition confirms the exceptional nature of the landscapes that have been shaped by the hand of man for millennia.
In 2018, the International Dark-Sky (IDA) awarded the Cévennes National Park the International Dark Sky Reserve* label and became the largest reserve in Europe.
* (RICE in french : Réserve International de Ciel Etoilé)